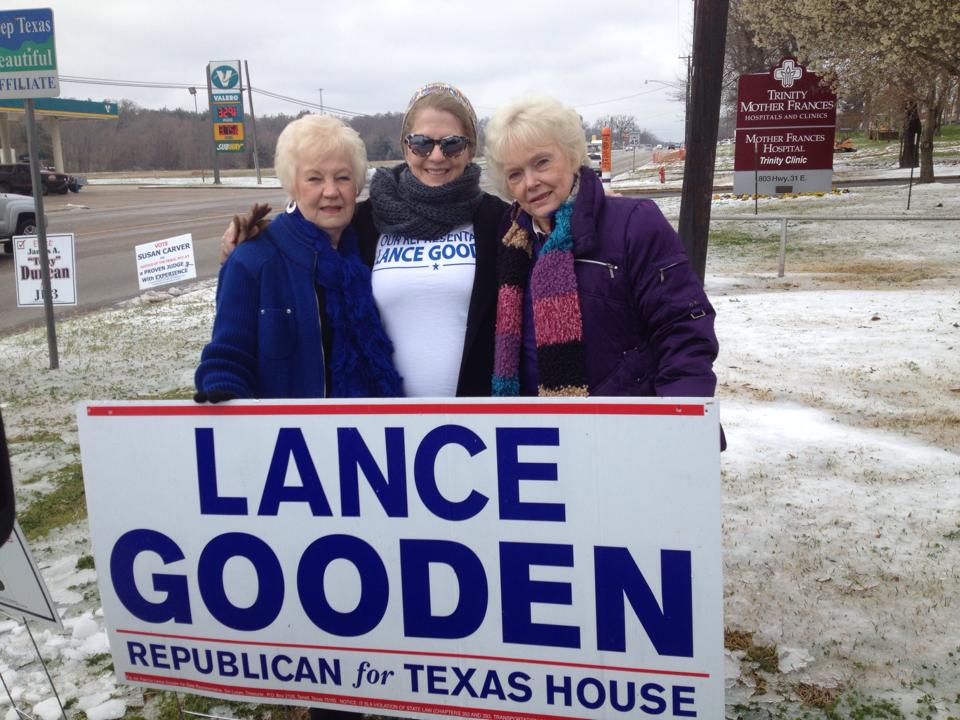 Lance Gooden Announces Plans to Challenge Stuart Spitzer Athens and Kaufman Mayors Immediately Endorse Campaign
TERRELL, TX – Former State Representative Lance Gooden announced this week that he will seek the Republican nomination for House District 4 in the March GOP primary. He held the seat, representing Henderson and Kaufman Counties, for two terms before being narrowly defeated by Stuart Spitzer in 2014 by two percentage points. Gooden said he is running again at the urging of supporters in communities across the district and after observing Spitzer's ineffectiveness during the 84th legislature in which he failed to pass any of the legislation that he authored.
"The people of Henderson and Kaufman Counties deserve a representative who can achieve real conservative results for them in Austin," said Gooden. "This job is not about empty rhetoric. It's about rolling up your sleeves and accomplishing results. I sincerely hoped that Dr. Spitzer could have stepped forward and been a strong leader for our district, but the reality is that he simply could not deliver. In spite of being surrounded by huge Republican majorities in both chambers, he was unable to pass a single bill."
During his two sessions in the Texas House, Gooden was recognized as one of the state's rising Republican leaders. He was endorsed by conservative organizations such as the N.R.A., Texas Alliance for Life, Texans for Lawsuit Reform, the Combined Law Enforcement Association of Texas, and many others because of his ability to pass meaningful legislation to protect the life, liberty and property of hard-working Texas families.
One of Gooden's signature pieces of legislation during the 83rd legislature was the "Texas Privacy Act," a new law that protects property owners from the growing number of surveillance drone aircraft flying in our skies. Because of his efforts, it is now illegal for a drone to conduct surveillance on a home or property in Texas without the consent of the owner. Other states have modeled similar legislation after Gooden's bill.
Gooden was also instrumental in passing a voter ID bill and increasing the state's patrols of our porous border with Mexico, protecting the sanctity of life and fighting to defend our conservative family values. Gooden did all of this while balancing the state budget twice and providing more than a billion dollars in tax relief to Texans.
Athens Mayor Jerry Don Vaught and Kaufman Mayor Jeff Jordan said this week that they are proud to endorse Gooden for re-election in 2016 because of the results he delivered for HD 4 and his commitment to a shared set of conservative values.
Mayor Vaught explained, "Lance is someone who is effective at passing legislation, but who is also principled and committed to remaining true to our core values." Mayor Jordan agreed, "We were fortunate to have Lance Gooden in the legislature working for us, and I believe we need to send him back. House District 4 cannot afford another session where we have no voice in the Texas House."
-30-
Pol. Ad Paid by Lance Gooden for State Representative, P.O. Box 2125, Terrell, TX 75160.